We're excited to announce that this year's Ray of Hope annual gala will take place on Wednesday, 10/20/2021!
Since your health is our top priority, we'll be doing another virtual event. BUT! This time we'll be broadcasting live from Tel Aviv!
This is your chance to take a close, personal look at our programs, as you tour the hidden world of the Israeli at-risk youth.
You can already register here.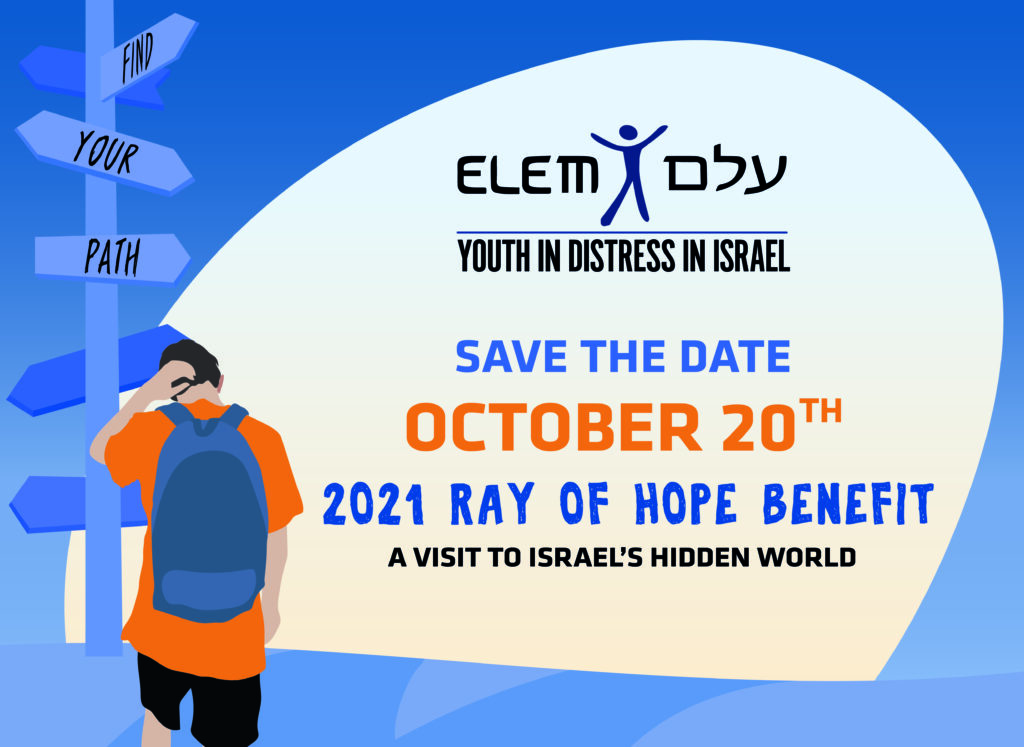 And that's not all!
We are so, *so*, excited to announce that ELEM's 2021 LifeSaver Award recipient is none other than the incredibly inspirational Fran Drescher!

Fran Drescher has a reputation for passion and commitment and acts of service. She received two Emmy and two Golden Globe nominations for her work on CBS's hit series, The Nanny, which she both created and executive produced. She has worked with many great directors in films such as Rob Reiner's This is Spinal Tap, Milos Forman's Rag Time, and Francis Ford Coppola's Jack.
An accomplished author, Fran received the prestigious NCCS writer's award for Cancer Schmancer, which is a New York Times Best Seller. She also penned the celebrated children's book, Being Wendy.
Fran is a 20-year cancer survivor and founder of the Cancer Schmancer Movement; dedicated to educating, motivating, and activating patients with her Master Class Health Summit and teen-targeted education video, Be The Change, starring Jamie Foxx.
Fran has won countless awards for her leadership in the health space.
The Israeli Knesset also honored Fran for being the first female, Jewish actress since Molly Goldberg in 1948 to play an openly Jewish character in a starring role on primetime TV in her role on The Nanny. Fran was also honored with the Human Rights Campaign's Ally for Equality Award for her efforts to defend civil liberties and, most recently, the Stonewall and Liberty Bell Awards for her advocacy of Gay Civil Liberties. She is a vetted and appointed Public Diplomacy Envoy for Health Issues with the U.S. State Department.
Photo by: JOEY CARMAN