ELEM's program Alma is giving us some weekend inspiration which we can all use!
Rachel's story is also an immigrants' story. She came to Israel when she was 6 years old. Later, she was living on the streets until a police officer referred her to ELEM's program Alma center. With the help of ELEM and the team at the center, Rachel got out of debt, stopped abusing drugs and even enlisted in the IDF. She has dreams and hopes for the future ahead, knowing ELEM is always there to support her.
In May, Rachel shared her story with none other than Israeli President Issac Hertzog.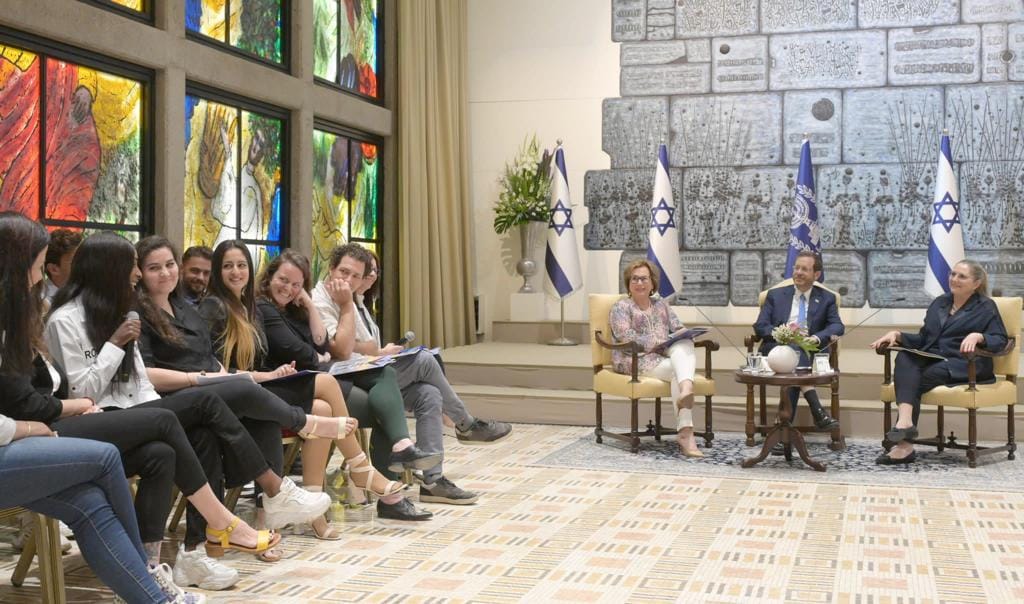 She, along with additional alums of our programs, staff and youth, attended the President's Residence in Jerusalem, as ELEM presented its' annual report to the President.
You can watch her right here below, sharing her full story and moving journey at Alma with the President Herzog and his wife Michal Herzog, inspiring them, everyone in attendance, and us.
Rachel, we're so proud of you, we can't wait to see what's next for tou, and we have no doubt that the sky's the limit.
Also shout out to Tamari and all the staff for the life-changing work they do!