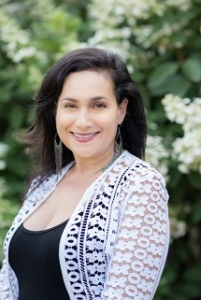 We are thrilled to announce our new board member, Johanna Bialkin.
Johanna Bialkin is a New York native that has found her home in the Bay Area . After a successful career in advertising and time spent within the non-profit sphere she decided to combine her love for people and creating beautiful spaces by launching Aldea Home & Baby in September 2005.
Aldea, which means "small village" in Spanish, has been a place for Johanna to lean into her passion for travel, appreciation for culture and eye for design by bringing eclectic and trend-setting items that add an element of uniqueness and charm into the home.
By offering expectant parents personalized baby registry & nursery design services, Johanna has been able to establish relationships with customers that are built on a foundation of trust and support. These families have naturally evolved into a trusted community that were born into, and grow, within the Aldea family.
With store locations and clients in both San Francisco and Los Angeles, Johanna found that her customers began coming to her for help in curating personalized gifts for colleagues and clients, and it was with this that the idea for Aldea For Business was born.
Aldea For Business, offers a personalized touch and thoughtfully assembled gifts for corporate events, holidays or a life moment that is too special to be missed.
Whether it's self-care, cooking, mixology, gardening or staying organized Johanna's knowledge and
expertise will ensure that the gifts will stand out and resonate with the recipient. Understanding her customer base and what people need has remained a central focus and key to her success. Both Aldea locations remained open throughout the pandemic to serve and be a source
of comfort to her client base.
"The most important thing I have learned is that we are not going to make it alone, we need to work together. Building our village, our aldea, is what we want to promote and how we want to serve."
Johanna is the daughter of ELEM founder Ann Bialkin.
Affiliations: New York Civil Rights Coalition, Board for Root Division