ELEM/Youth in Distress in Israel & BMAD music are thrilled to invite you to a FREE online benefit show on YouTube Live supporting ELEM's work in Israel!
Join us on June 28th at 8:00 PM EST and enjoy a diverse group of artists from Israel and the U.S.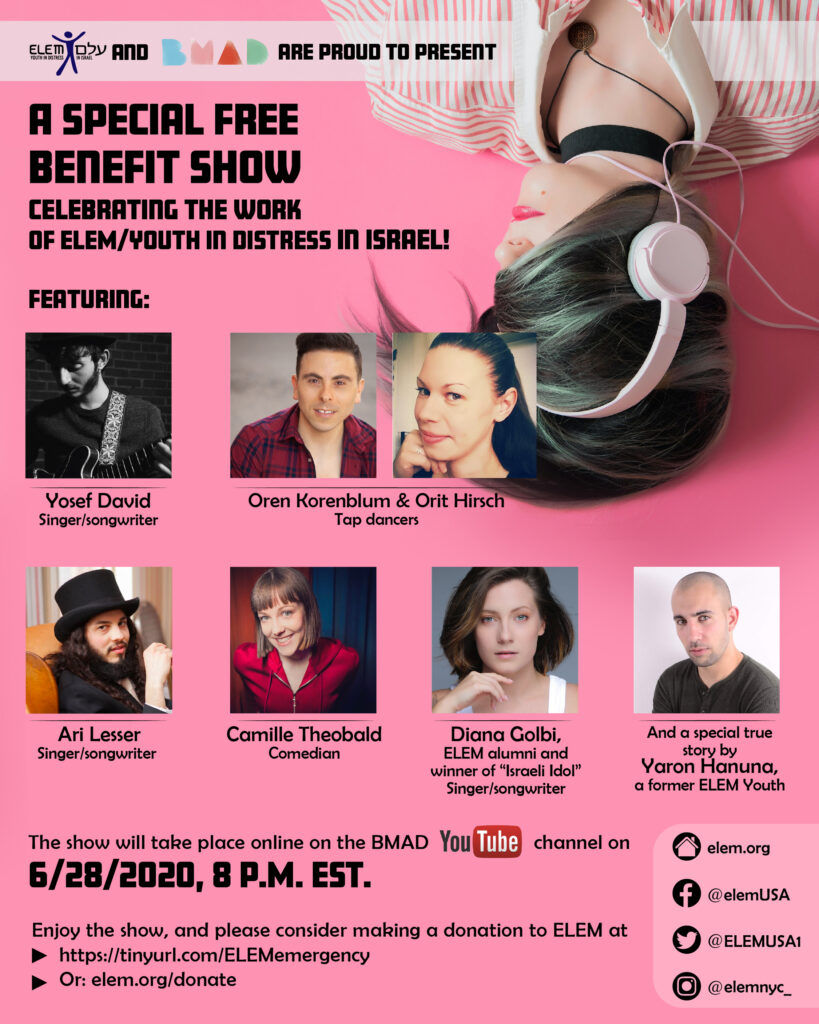 The line-up features musical performances, including the winner of Israeli Idol; tap dance and standup comedy.
Tune in on the BMAD YouTube Channel here.
Donations to ELEM can be made through GoFundMe, or through our website here.
ANY DONATIONS WILL BE DOUBLED.
Due to COVID19, ELEM, Israel's leading organization caring for at-risk youth, is expecting a 40% loss of income and donations in 2020.