ELEM Israel President, Nava Barak, and ELEM Israel CEO, Tali Erez, presented ELEM's annual report about the status of at-risk youth in Israel to the President of Israel.
"The ELEM report tells the stories and shows the faces behind poverty, distress and risk – we must not ignore this. A society that does not help and support those in need, does not deserve to be called a progressive society," said President Isaac Herzog.
The report indicates that while we feel life is back on track, the distress youth is facing post-covid has exacerbated.
Among the key data for 2022 presented in the report:
50% of the total number of youths whom ELEM assists reported loneliness
44% suffer from depression and anxiety
58% consumed alcohol and 40% used drugs
26% reported on street violence and 20% on domestic violence.
We are happy to continue the tradition of presenting the report to the Israeli President. It is an indication of the importance of assisting youth in distress and helps ELEM bring this topic to the forefront.
Stay tuned for the publication in English. In the meantime you can access the it in Hebrew or read ELEM's previous reports here.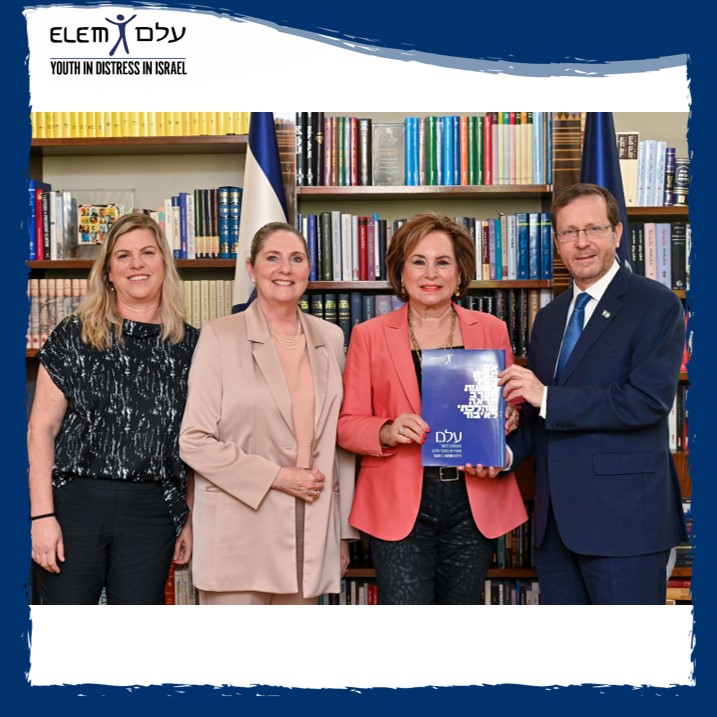 Photo credit: Kobi Gideon, Government Press Office (GPO)