ELEM's Ramle Nur center for Arab girls recently held a special exhibition for Women's Day. The exhibition gave the girls an opportunity to share their personal stories through art. Even the Mayor of Ramle came to see their creations!
The center serves Arab young women and girls who wish to make a change in their lives. S., one of the participants shared: "The center is my second home. This is the first time I'm trying to communicate and talk about what I'm experiencing."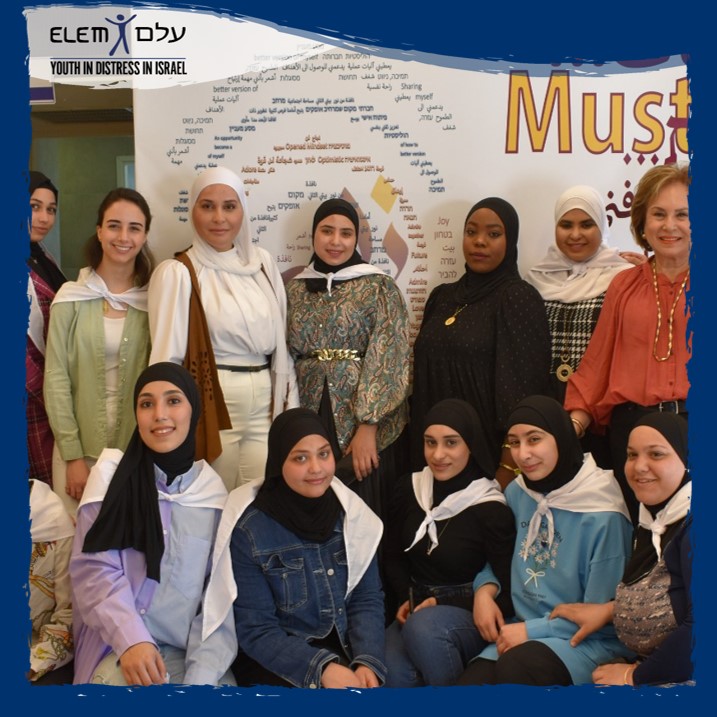 Maisa Munir, Manager of Nur center, explained the center fills a gap in existing services: "Until a few years ago, there were no accessible solutions for young women in Arab community at all. Nur pushes them forward and gives them an equal opportunity – to express themselves, to realize their educational and occupational potential, to be independent and to become a meaningful part of society."
Nur is part of ELEM other after school drop-in centers serving diverse demographics across Israel. ELEM has been consistently improving and deepening its work with the Arab community. In 2021, we launched the Arab community field to do just that. The Nur center was launched in the same year and is testimony to ELEM commitment to serve youth of all backgrounds.